What Parents and Carers Need to Know about YouTube and YouTube Kids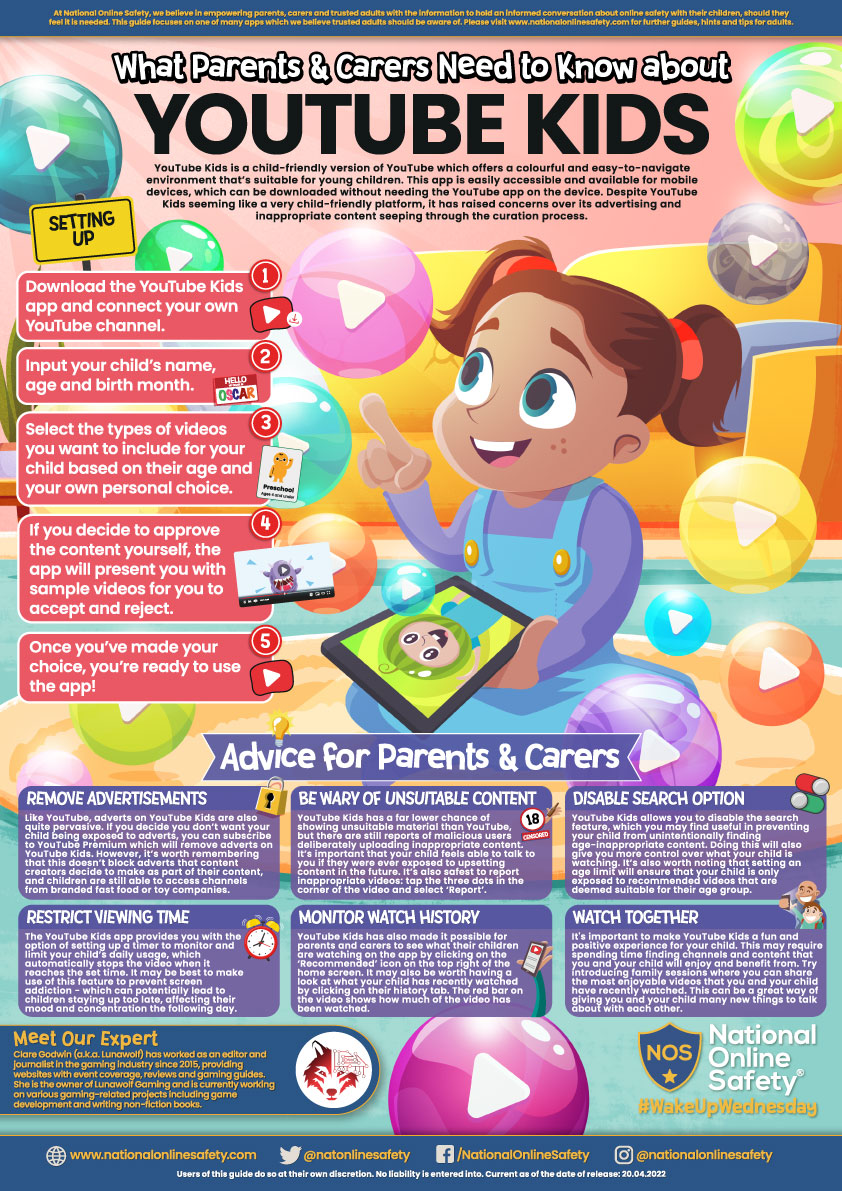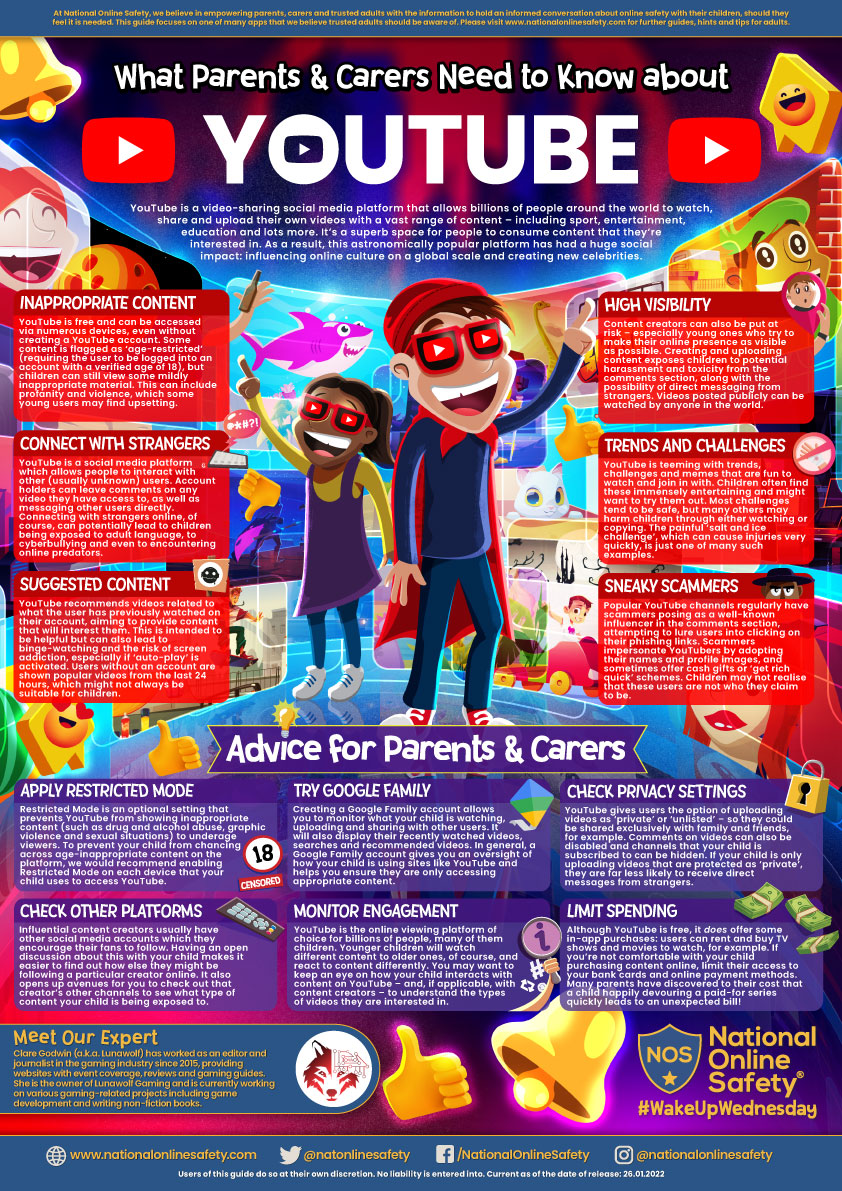 We will regularly share free online safety guides provided by National Online Safety (NOS) as this is part of our commitment to keeping all children and families safe online.
This week the focus of our #WakeupWednesday is - What Parents Need to Know About YouTube
YouTube is a popular social media platform that allows users to share media, allowing billions of people around the world to watch. Parents need to be particularly aware of the trends and challenges that form an ever-increasing amount of the content. Some challenges can be seen as safe, however many can leave children vulnerable. For example, one particular trend is the 'Get ready with me' or #GRWM trend, in which users share an outfit/style of dressing, whilst getting dressed in front of the camera. We would encourage all parents to engage in a conversation with their child about their use of technology and monitor their usage. YouTube has an age limit of 13+ as much of the content can be harmful, upsetting or inappropriate. We have also attached a guide to using YouTube Kids and advice for parent to keep their child safe if accessing.